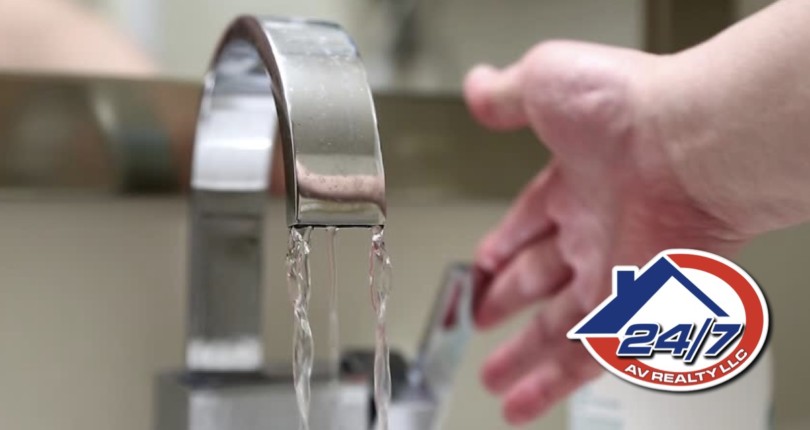 Hard water comes from aquifers and other underground sources that collect dissolved minerals from rock—particularly calcium, magnesium carbonate, and manganese. These minerals give water undesirable characteristics that collectively are dubbed "hardness." The severity of hardness is measured by grains (of mineral) per gallon (GPG) or, in some cases, by parts per million of mineral (PPM). One GPG equals 17.1 PPM.
What Is Hard Water?
Technically, any water that contains more than 1 GPG of dissolved hardness minerals is considered hard, but, realistically, water with up to 3.5 GPG is relatively soft. Water with more than 10.5 GPG is very hard. Between these extremes is typical, moderately hard water. You can buy a water test kit online.
Hard Water Problems
Hard water is less an issue of health than of potential expense. Many of the problems created by hard water stay hidden until some type of malfunction occurs in your home's plumbing system or in a water-using appliance. When heated, dissolved hard-water minerals recrystallize and form scale that eventually clogs plumbing, reducing water flow. Scale and lime deposits also take their toll on water-heating appliances such as dishwashers and coffee makers, increasing the need for repairs.
Hard-water problems reveal themselves as a nuisance when you bathe and cook, do laundry, and clean house. Calcium and magnesium react with many soaps, shampoos, cleansers, and detergents, diminishing their lathering and cleaning capability so you have to use more and rinse longer. They also form a scum on tile and what appears as difficult-to-clean bathtub ring. In the kitchen, this "soap curd" translates into spotted dishes and scale on cookware. Additionally, certain hard-water minerals, such as iron and manganese, can give water an undesirable appearance, odor, or taste.
Water Softener Types
By far the most popular and commonly used type of whole-house water softener is an ion-exchange or "cation exchange" unit, but a couple of other technologies are also available.
Salt-Based Ion Exchange Softener
This type of water softener cycles household water through two tanks: one with special resin beads and the other filled with brine.
Salt-Free Water Softener
A salt-free water softener regenerates with a potassium-chloride salt substitute rather than sodium. This type of unit may be a better option for people who are concerned about salt intake.
Magnetic Water Softener or Descaler
Sets up a magnetic field that changes the electromagnetic properties of the calcium-carbonate minerals so they are repelled by pipes and each other.